Description
Aeromotive Phantom 200 fuel systems let you make the switch to fuel injection without running a fuel cell or a loud external pump. These systems are designed to add a whisper-quiet internal pump to your stock tank that is capable of delivering enough fuel to feed your fuel-injected street rod or musclecar, even in tanks as shallow as 6 inches! Your kit will come with an in-tank fuel pump plus an internal baffle system to control fuel slosh and keep the pump submerged. Make the stealthy switch to Aeromotive Phantom 200 fuel systems and take advantage of modern technology in your classic ride.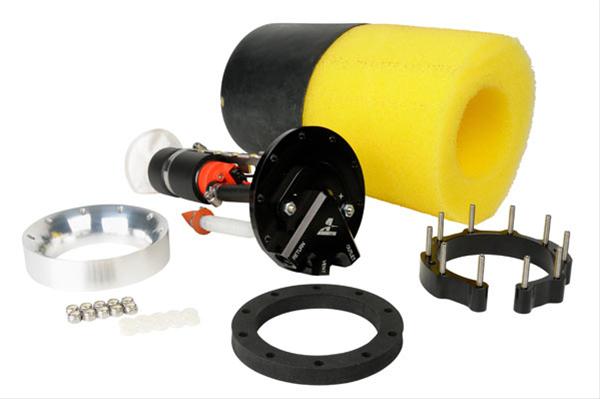 Sending Unit Included:No
Free Flow Rate:200 lph
Maximum Pressure (psi):90 psi
Inlet Size:-6 AN O-ring
Inlet Quantity:One
Inlet Attachment:Female threads
Outlet Size:-6 AN O-ring
Outlet Quantity:One
Outlet Attachment:Female threads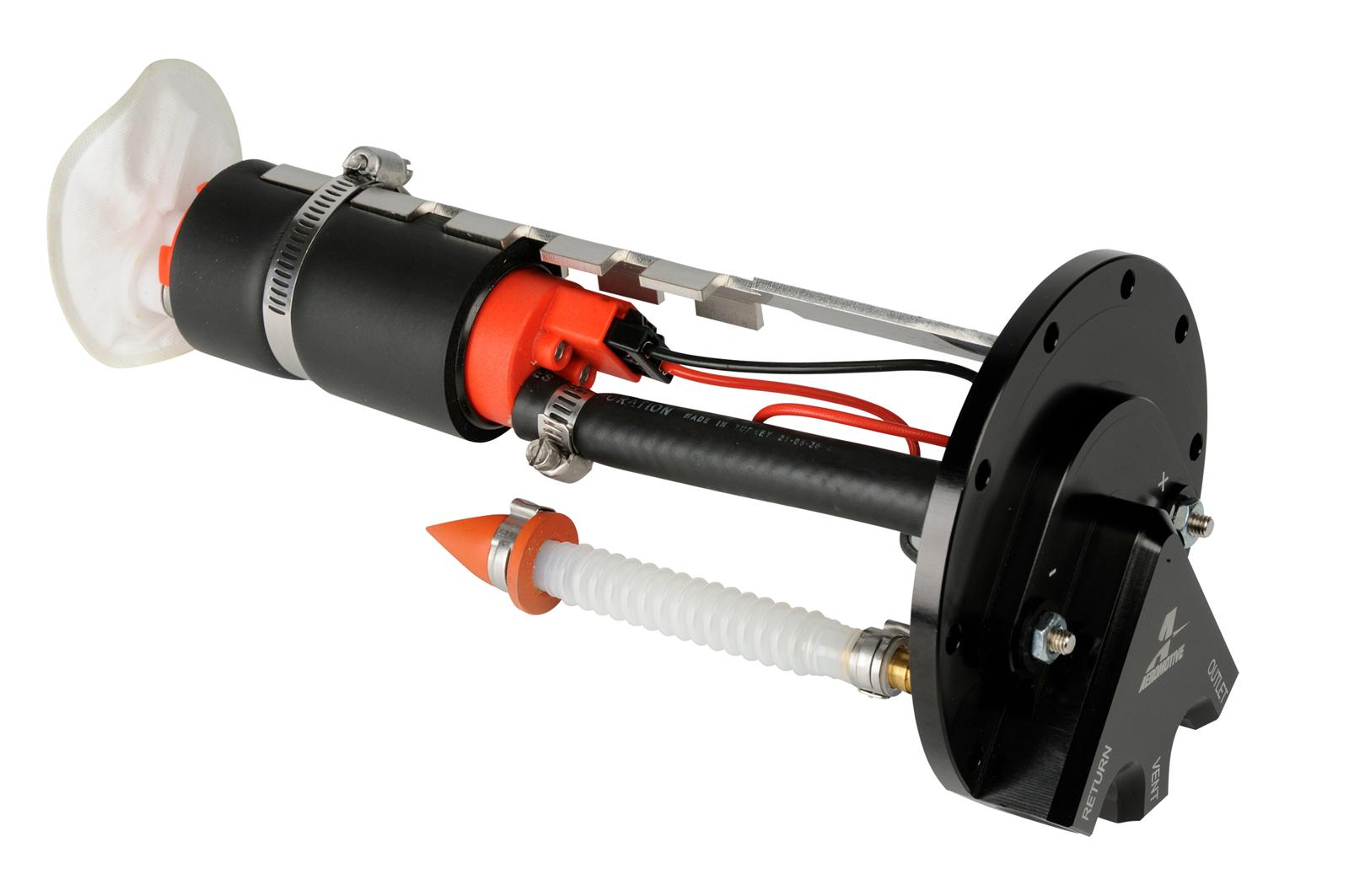 Notes:Works on a 6.000 in. to 12.000 in. deep tank. Also features a -6 AN O-ring vent. Must be used with a return style system. Requires 3 1/4 in. hole.
Phantom 200 features include:
* 200 Stealth fuel pump
* Supports 425 horsepower EFI forced induction, 550 horsepower EFI naturally aspirated
* Supports 550 horsepower carbureted forced induction, 750 horsepower carbureted naturally aspirated
* Black anodized hanger assembly
* Fuel resistant baffle/basket
* Universal high flow pre-pump filter
* Modular design allows fitment to almost any fuel tank
* Must be used with a return style fuel system
* In tank use only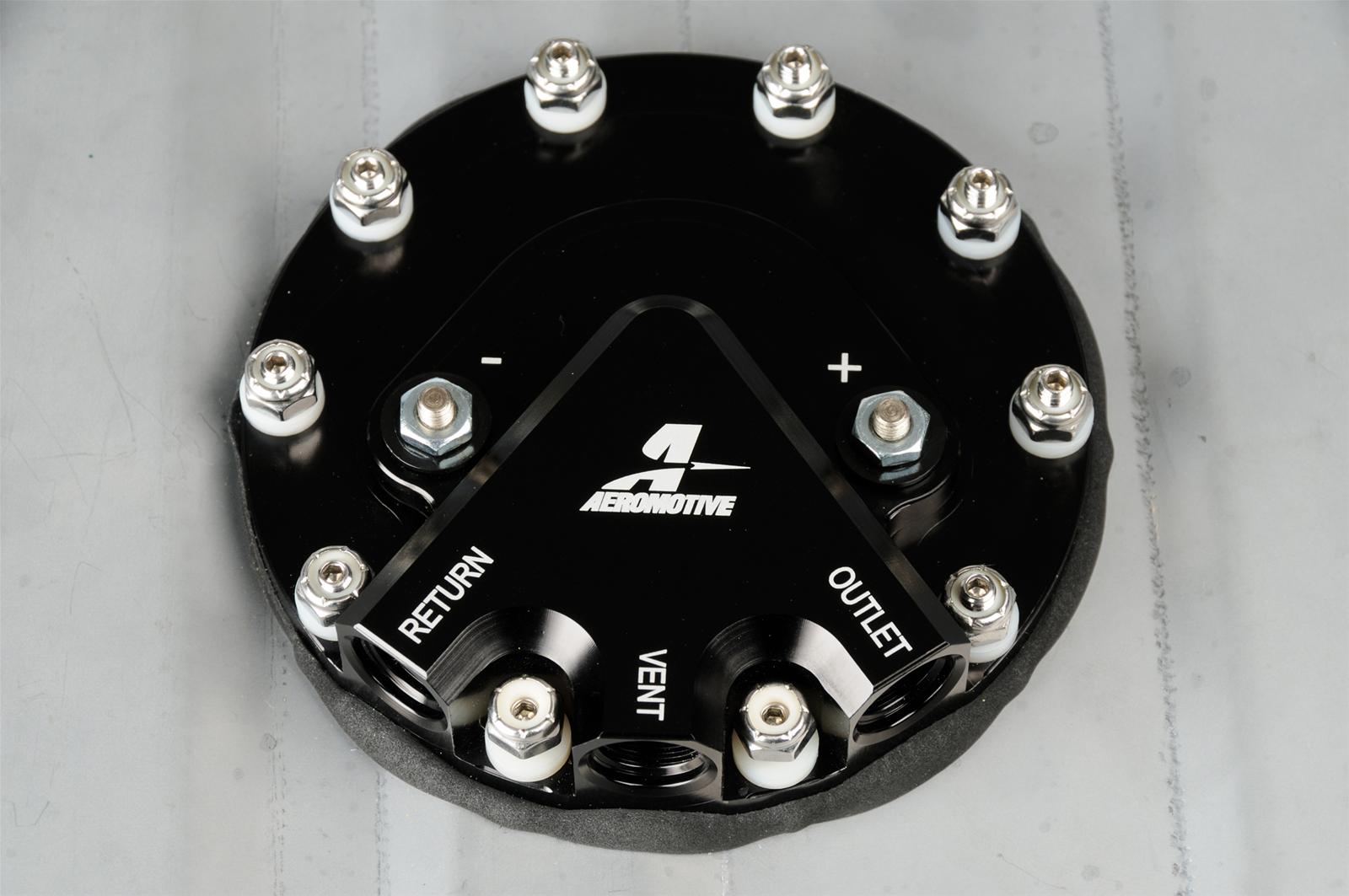 View All
Close