63-87 Chevy/GM Truck Front Coilovers - 650lb
SKU:

LSXE.52611.D650

UPC:

091234591171

Availability:

Ships within 5 business days

Gift wrapping:

Options available
Description
QA1 1963-87 C10 front coilover conversion systems are a great upgrade to your C10 front suspension. Each kit comes with QA1's proven single or double adjustable coilover shocks—so you can change the valving to meet your specific needs—along with a variety of spring rate options. These shocks allow for ride height adjustability and are 100 percent dyno-tested and serialized. The QA1 C10 upper and lower control arms are manufactured from 12-gauge HSLA steel tubing for increased strength and are powdercoated for long lasting durability. Topped off with performance ball joints and low-friction, maintenance-free bushings. This kit will add up to 7 degrees of caster for more stability, and allows for optimum camber adjustment in a lowered truck. For those on a budget, QA1 also offers this kit without the upper control arm—which will add 3-4 degrees of caster, while still providing ride height adjustability with coilover shocks. Order the model designed for your vehicle application.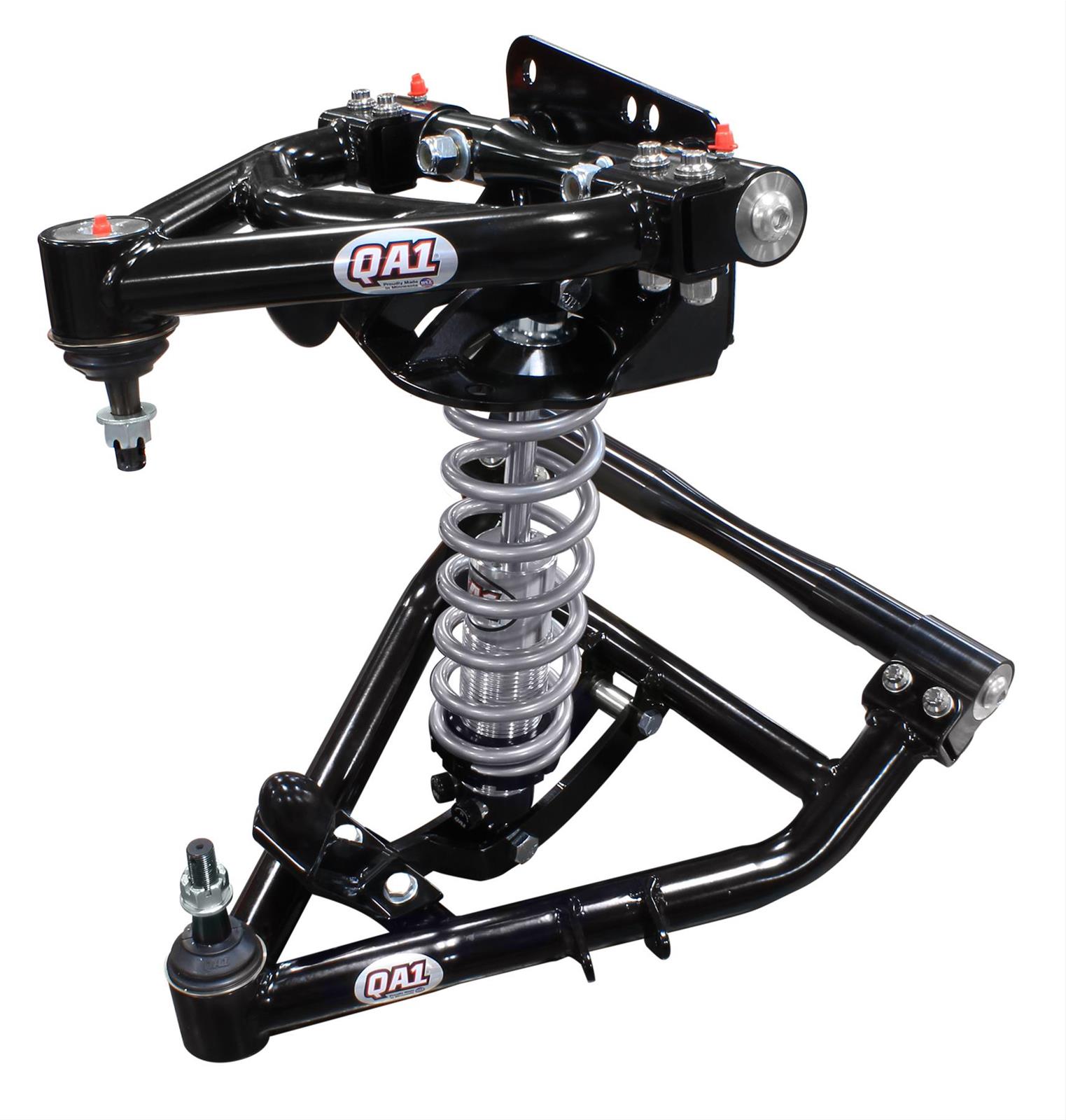 View All
Close
Warranty Information
750 lbs./in. spring rate. Must use spindles compatible with 1973-87 ball joints. Not for use with factory sway bars.
View All
Close