Description
Hose Size:-6 AN
PTFE Lined:No
Hose Length (ft):20.000
Outer Material:Braided stainless steel
Hose Color:Natural
Hose Material:Synthetic rubber
Hose Inside Diameter (in):0.344 in.
Hose Outside Diameter:0.563 in.
Minimum Recommended Temperature:-40 degrees F
Maximum Recommended Temperature:350 degrees F
Maximum Operating Pressure (psi):1,000 psi
Quantity:Sold individually.
Russell's ProFlex hose series represents the ultimate in mandrel-produced, stainless steel, wire braid hose. It has a unique CPE inner liner that is compatible with synthetic lubricants and hydrocarbon racing fuels. ProFlex hose is perfectly matched for use with Russell full-flow hose ends (taper design). It also features temperature ranges of -40 to +350 degrees F for a wider variety of uses and routing.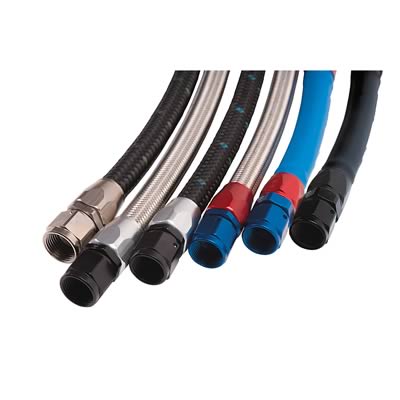 View All
Close